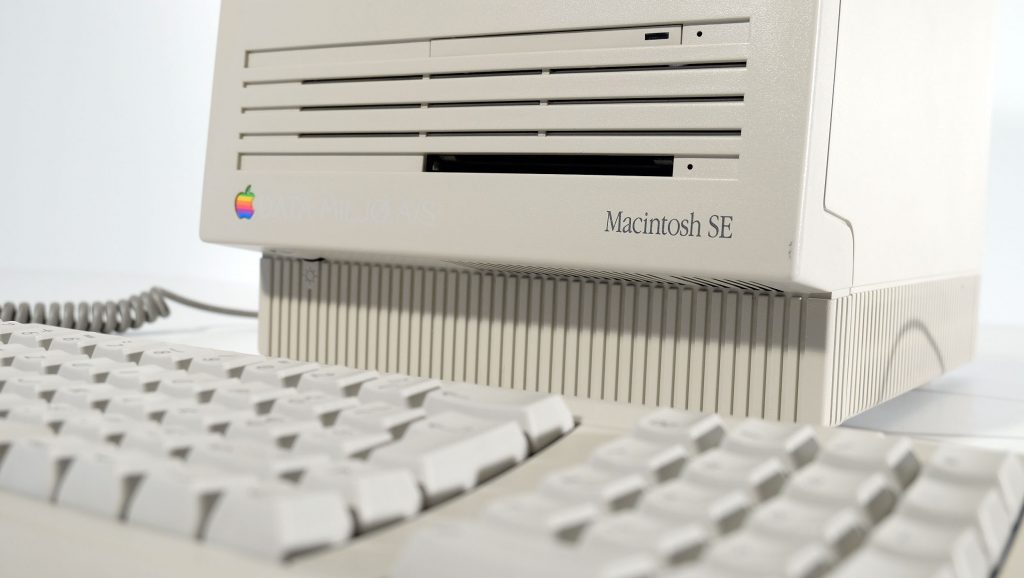 Wersja w j. polskim poniżej lub poprzez kliknięcie flagi w prawym górnym rogu ekranu lub wybór z MENU
This site is about computers I'm collecting since 2015.
Apple computers were not so popular in Poland (except DTP people) in late 80's and all 90's which makes them more interesting for me as I have to explore everything from the beginning.
I saw first Macintosh Classic somewhere in 1993 at my school. It was really "weird" machine surrounded by metal XT, 286, 386 machines.
After that contact (since 1996) I have lost contact with Apple machines since 2010.
During my childhood I went through Commodore C116, C64, Atari 65XE, Amiga and all PC models as a gamer, programmer, advanced user, 3D modeler (since 386DX and 3D Studio 4.0)
So in 2015 I have decided to start collecting all retro computers – Commodore, Atari, Amstrad. Later on I had to revise my plan and have changed my target to Polish computers and finally to Apple computers.
I'm going to focus on Macintosh computers, other Apple machines and few more old machines which are still in my collection.
My two supporters at home – see at the endo of page :
---
Strona o moim hobby jakim jest zbieranie i naprawianie starych komputerów.
Działalność moja jest całkowicie bezinteresowna – i z zasady nastawiona na straty finansowe.
Dlaczego ? Otóż dlatego, że zacząłem zbierać o 15 lat zbyt póżno – czyli w 2015 kiedy to hobby zaczęło być już modne, a nasz "rodzimy" portal alledrogo już był pełny Januszy biznesu i innych osób które zwęszyły retro biznes.
Nie oceniam ich negatywnie, każdy ma swój pomysł na zarobek. Jedni mają stabilną prace (jeśli coś takiego wogóle istnieje), inni kombinują lub próbują dorobić do podstawowego dochodu a inni….ehhhhh
Są zalety tego hobby – czyli satysfakcja z każdego uratowanego, naprawionego i wyczyszczonego bezużytecznego komputera, radość z poznawania nowych ludzi – czasami ich rodzin, problemów, pomysłów na życie, możliwość oceny tych ludzi – szczególnie kiedy mówią jedno a robią drugie.
Są też wady – czyli wiecznie dobita karta kredytowa, nadszarpnięte zaufanie rodziny i żony w szczególności czy wreszcie mieszkanie, dom, garaż (niepotrzebne skreślić) zawalone komputerami które nam wydają się cenne, ważne i jedyne w swoim rodzaju a dla osób nas otaczających są śmieszne, stare i bezużyteczne.
Older one (born in 2003), starszy urodzony w 2003 roku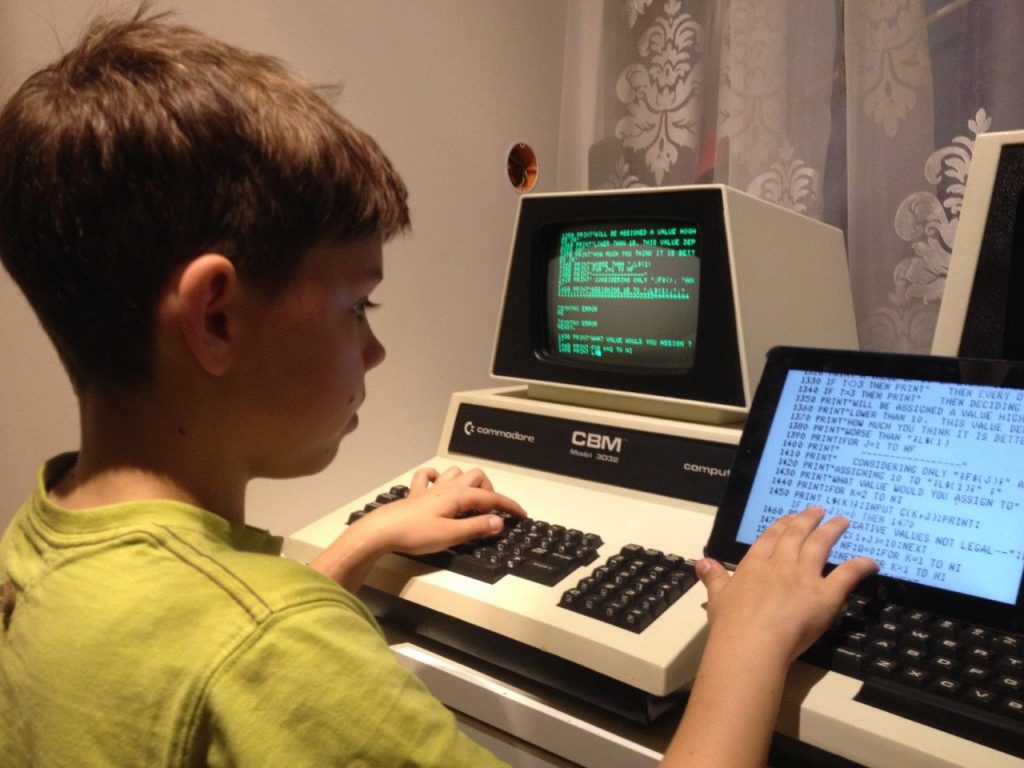 And young blood (born in 2016), młodszy urodzony w 2016 roku