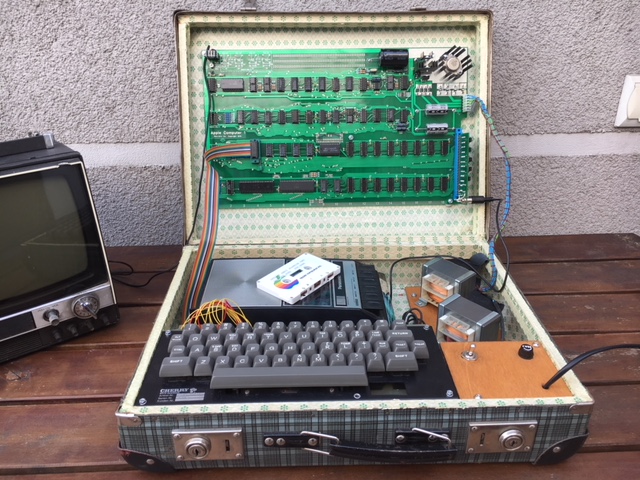 History starts now 🙂
Since 8th of February here at www.appleclub.pl we have working Apple 1 clone. Now I can feel like Steve Wozniak…..almost…..because any operation on this computer is very difficult.
Pierwsza działająca replika Apple 1 w końcu w Polsce. Powstała i pojawiła się w sposób zaskakujący i niespodziewany. Zmontowana i uruchomiona przez Pana Wojtka, tajemniczego geeka elektroniki niezwiązanego z retro.